Raising Godly Kids
Dave Perkins
About This Course:
This series gives practical advice to build deep connections with your kids and lead them into a deep relationship with Jesus. Learn to empower your children so they can reach their God given potential.
Course Content:
Time With Jesus

Teach The Scriptures

Be the Loudest Voice
Course Instructor: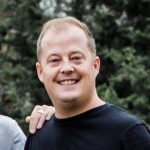 Dave Perkins
Radiant Church
Dave Perkins is the lead pastor of Radiant Church in Kansas City. He lives in Kansas City with his wife and four children.